Welcome! In the Maze, teachers and students use free educational review podcasts and masterycasts to master their school subjects in minutes. Learn on the go! We hope you will join our learning community!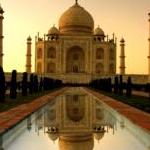 Welcome to the Maze!  Here you will find review podcasts for many of your school subjects!  Click on the Subjects tab and explore the full list of topics! 

This site was created by Sue Palmer, a high school social studies teacher.  Sue won the NYSCATE 2008 Lee Bryant Outstanding Technologist Award for her use of podcasting and technology in her classroom!   You can do it too! 
See the WIKI page on this site for tips and tools for teaching with technology!